A Brand New Website
With a new product design on the shelves, we turned our attention to the online consumer experience – understanding that every aspect of the rebrand had to look and feel cohesive across every element, especially the Nursery water website.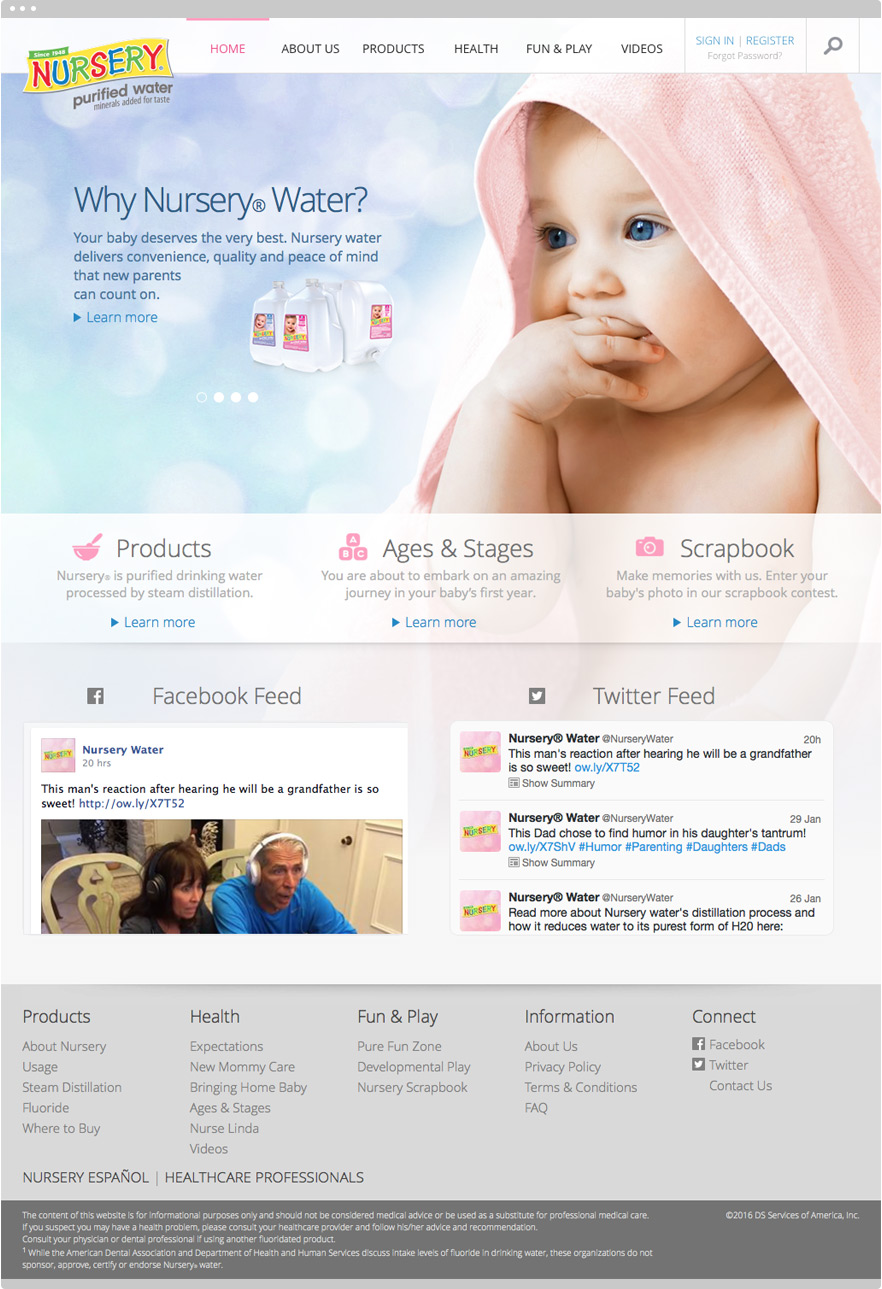 A More Informative Homepage
When we set out to redesign the Nursery site, we knew the most important change would be creating a richer and more informative experience for online consumers. Now moms and dads could have a place to visit that covered everything from product descriptions and life stage information to Nursery's social feeds and advice from professionals.