Early Logo Concepts
Our Approach
Using preliminary data from Coke® as a starting point, we dove into discovery mode and ultimately identified a solid rationale for why Sprite would indeed pair perfectly with spicy foods. With a rock-solid position in place, we quickly developed an exciting logo lockup and complementary merchandising concepts, social and digital marketing programs, and a promotional strategy to drive the entire effort. The resulting campaign? Totally hot.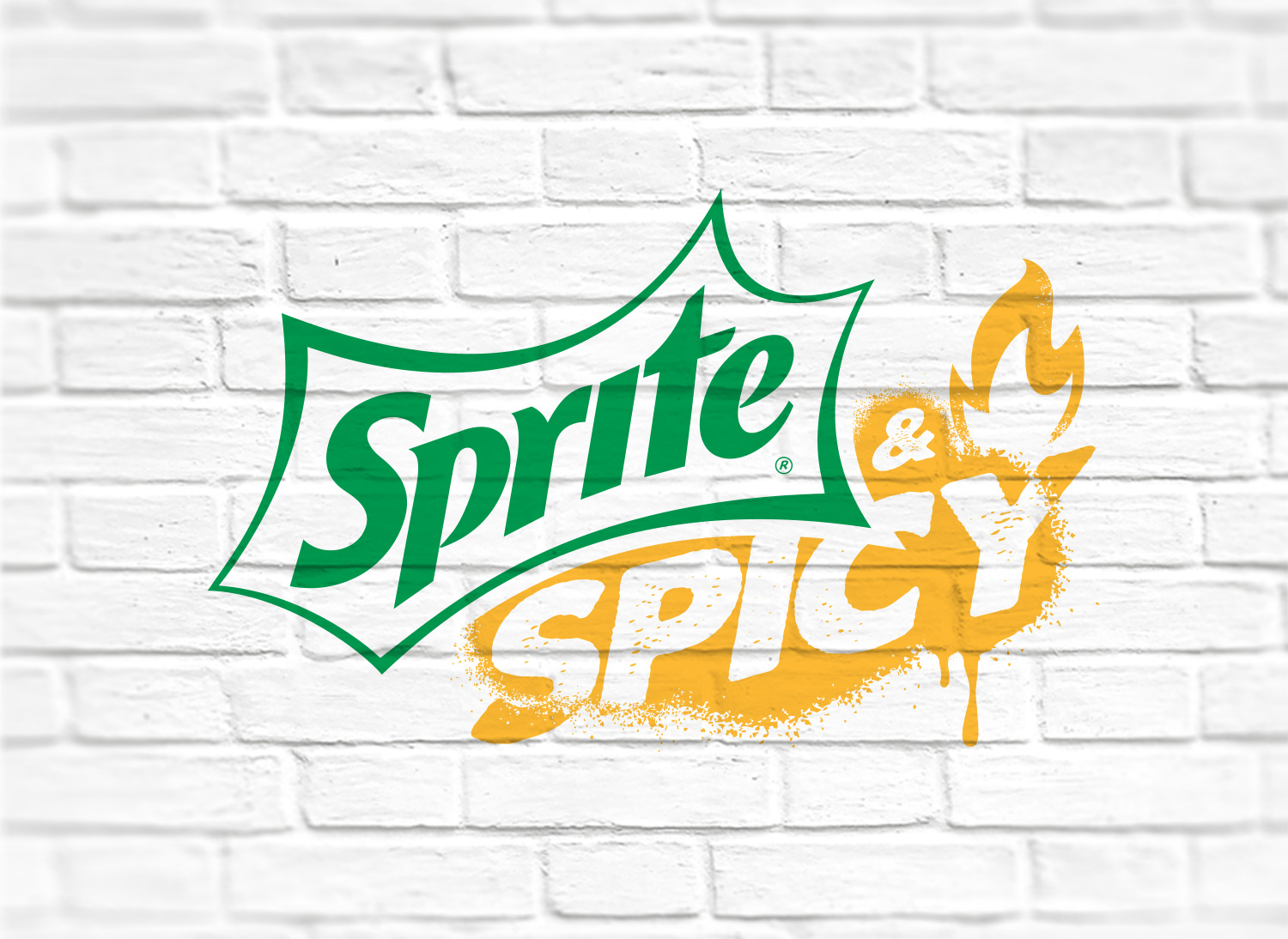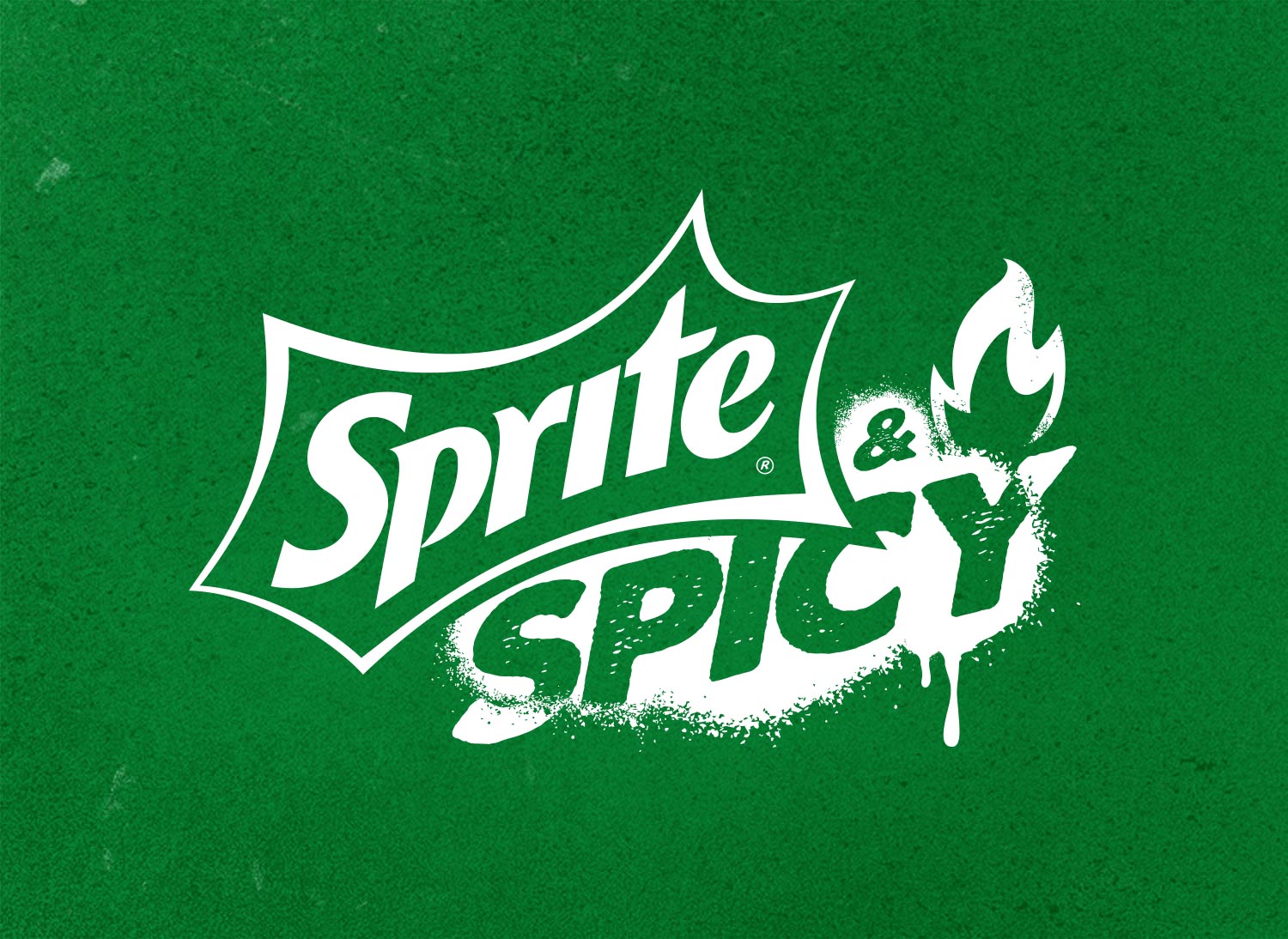 Iconography

Early Concepts
These early concepts allowed the team to explore different scenarios and taglines to see how well Sprite paired with spicy foods. Ideas included the Sprite bottle as a fire extinguisher and how eating spicy foods could be a badge of honor as in the tattoo concept. This was also a great exercise in the proper use of the Sprite branding.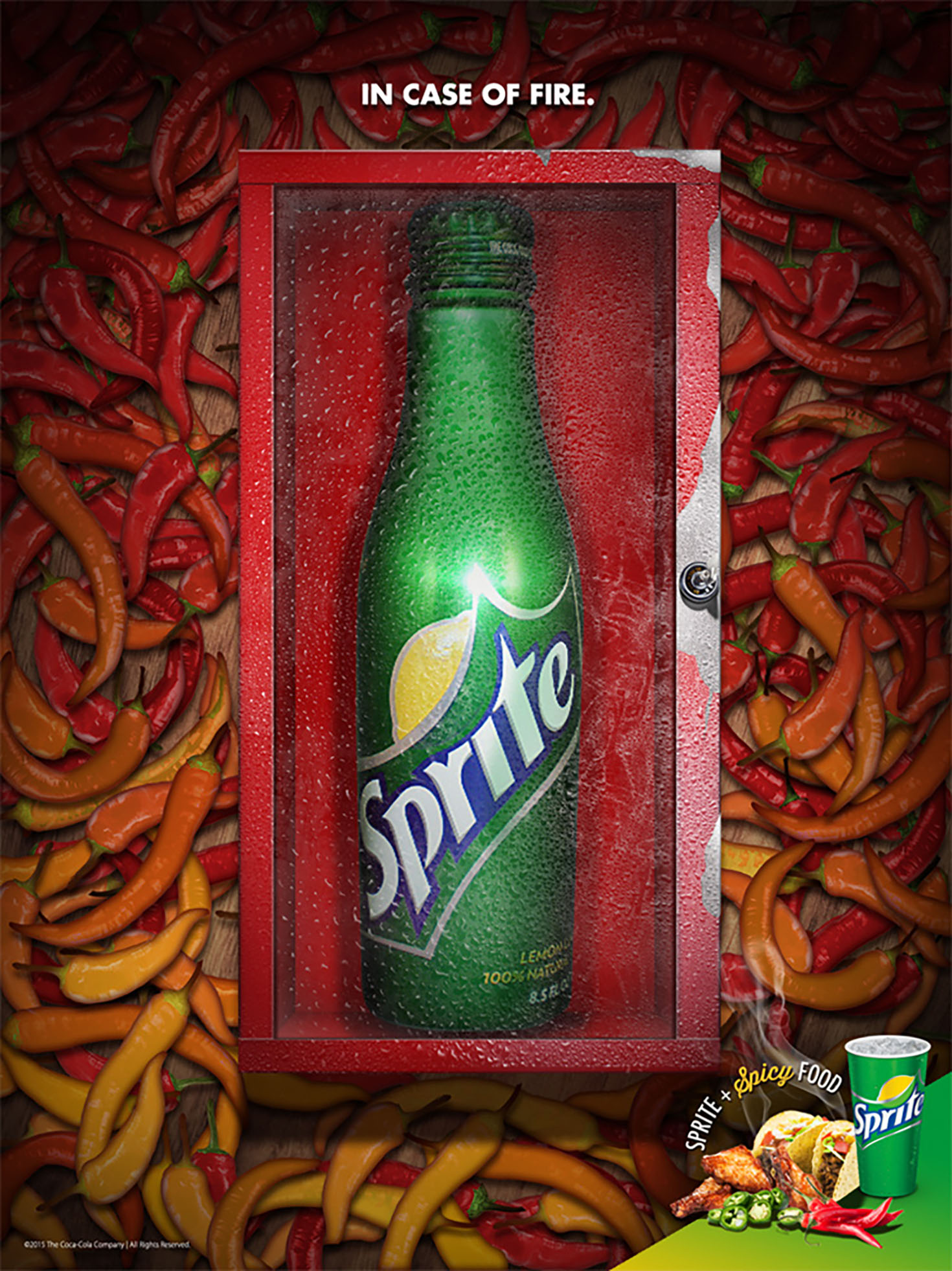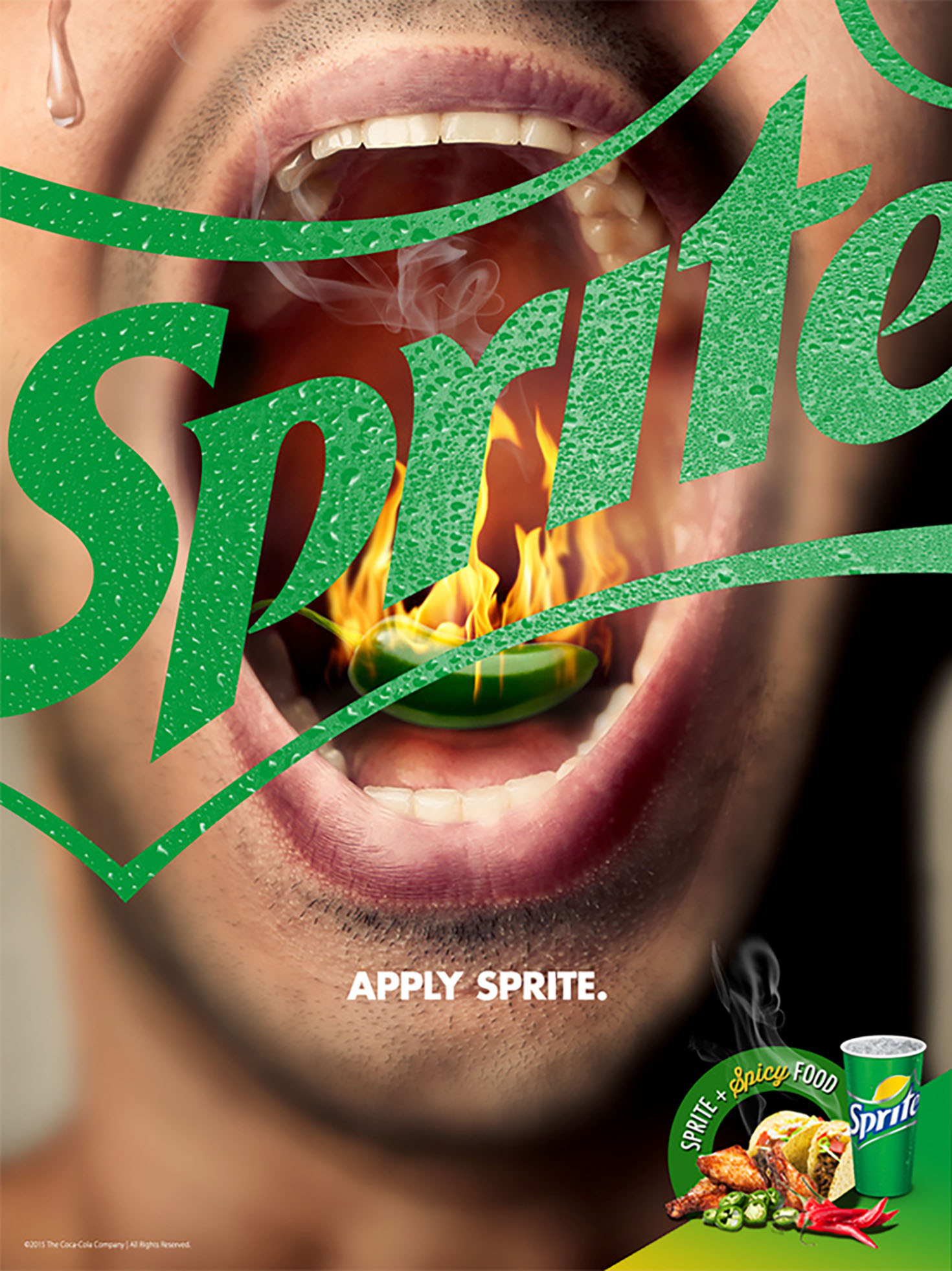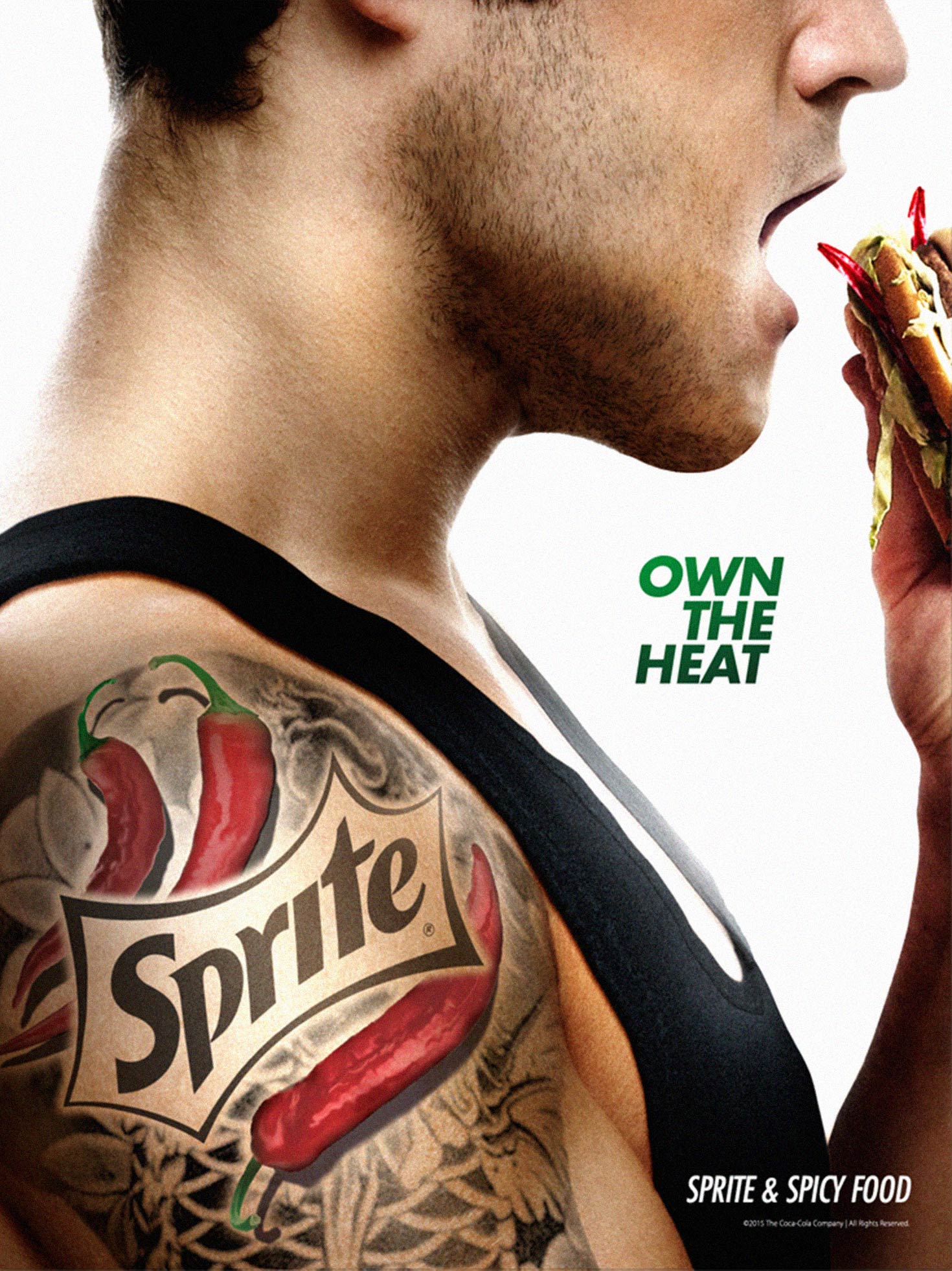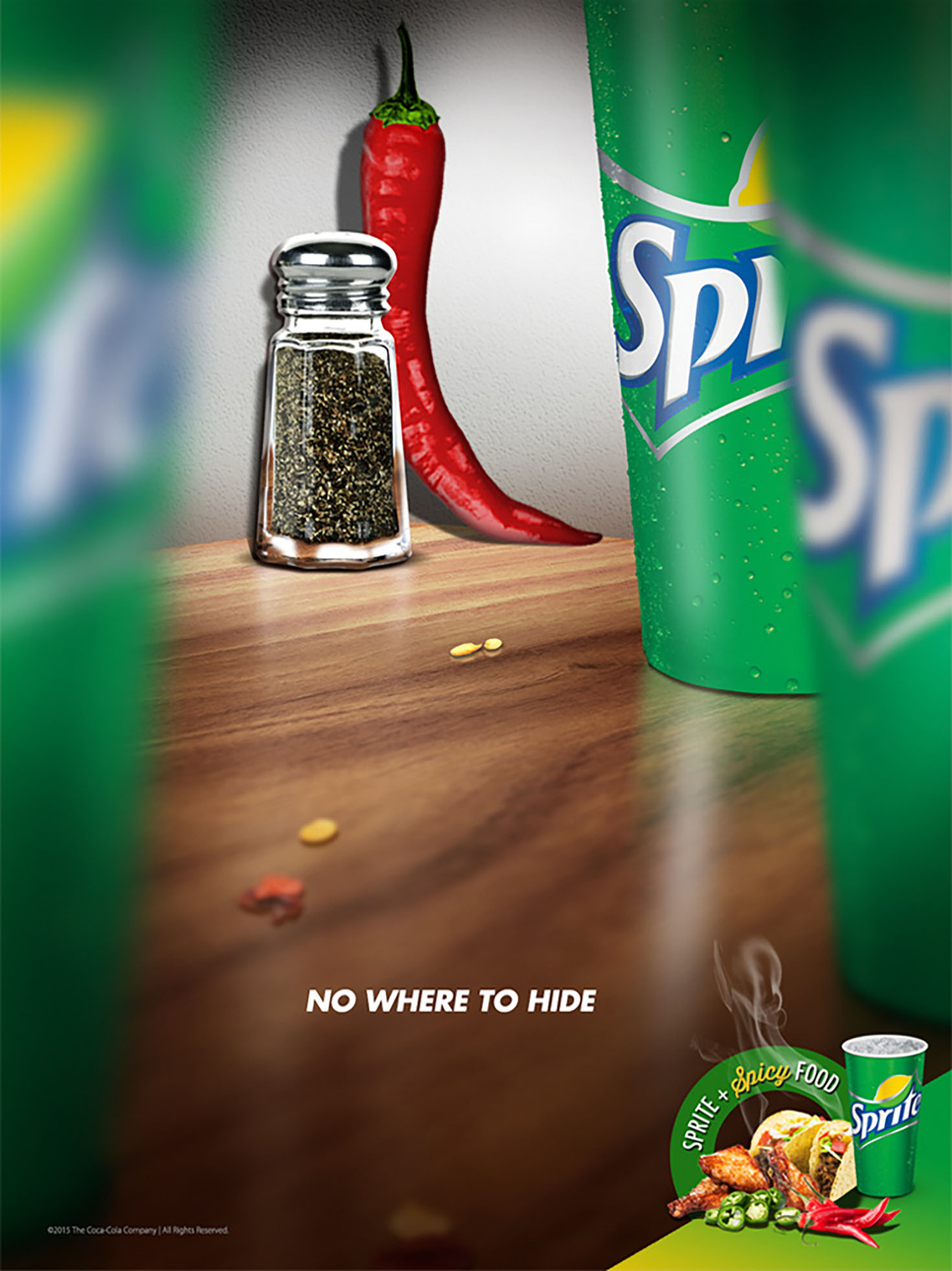 Food Pairings
Key to selling in Sprite as the go-to refreshment for spicy meals was extensive research on what food pairings worked best to enhance the flavor profile for the brand. Everything from buffalo wings to nachos with jalapeños was fair game as we engaged experts to help determine which spicy foods would best complement Sprite.
In Case of Fire
With our "In Case of Fire" concept, we reimagined the traditional fire extinguisher as a glass or bottle of Sprite, helping to position the brand as the only answer to a five-alarm fire – in your mouth!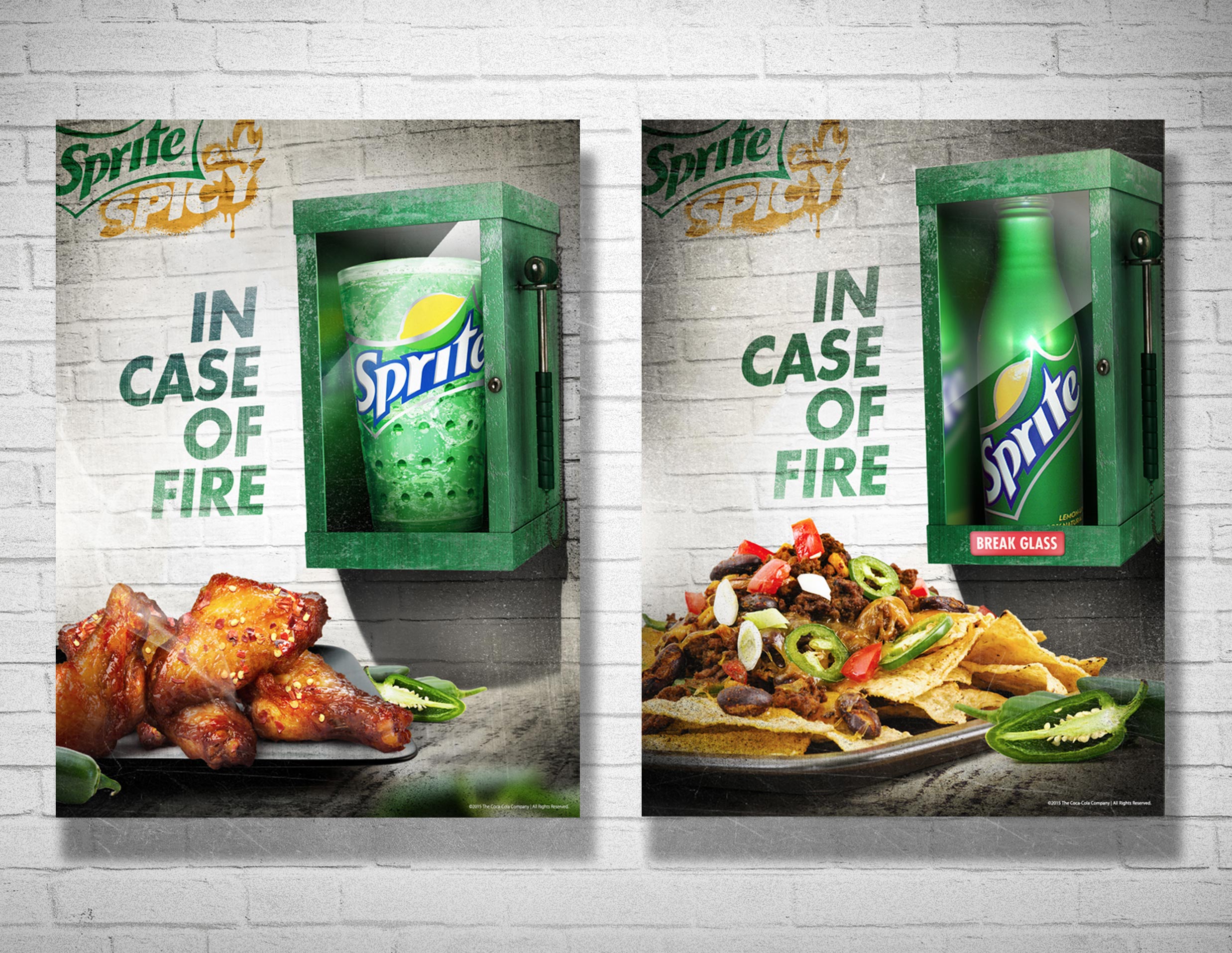 Chase The Heat
With this concept, we paid service to the spicy food heat seekers chase. And in return, Sprite uses its combination of the lemon-lime and carbonation to chase the heat away when their adventurous nature takes them beyond the threshold.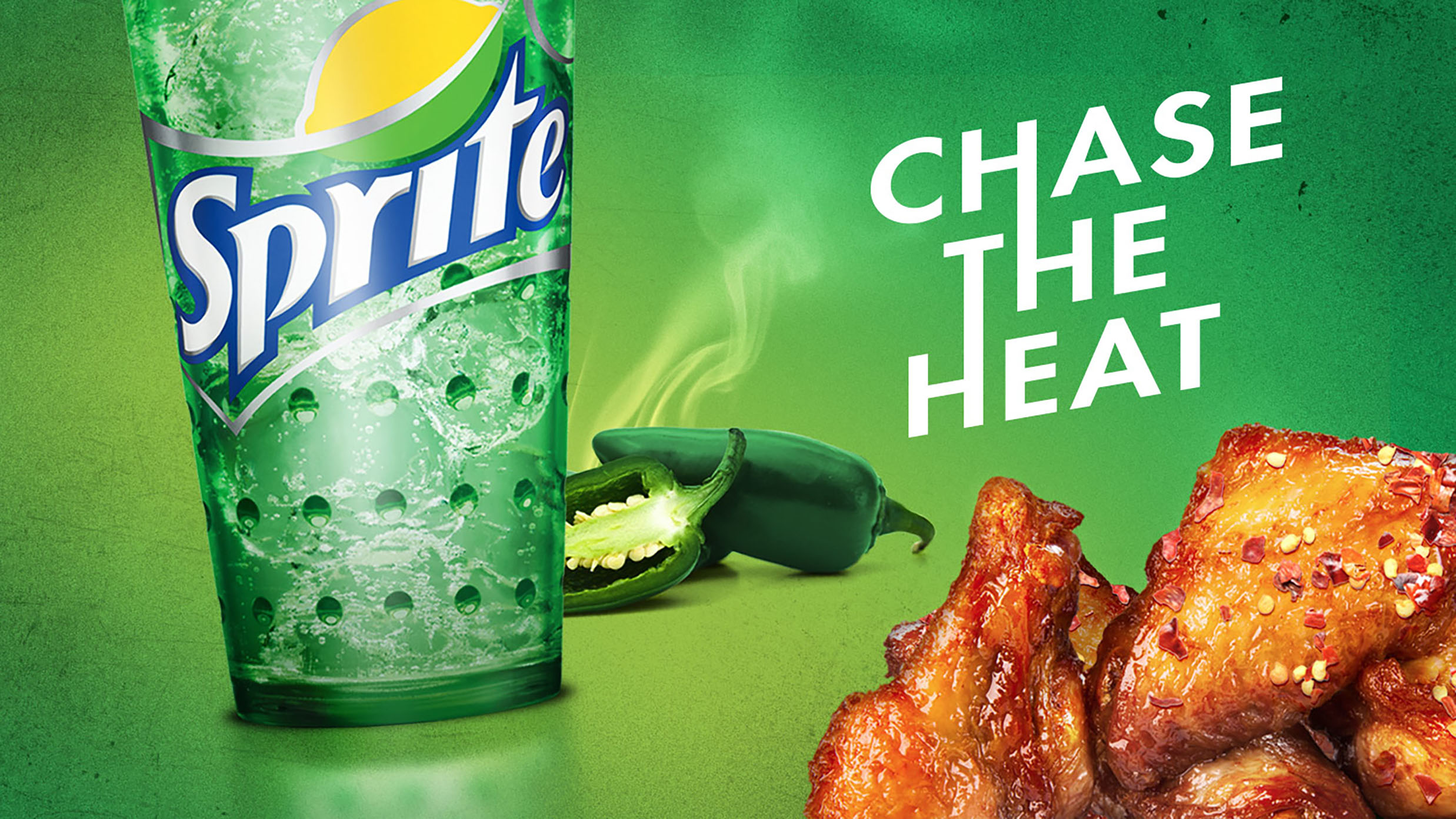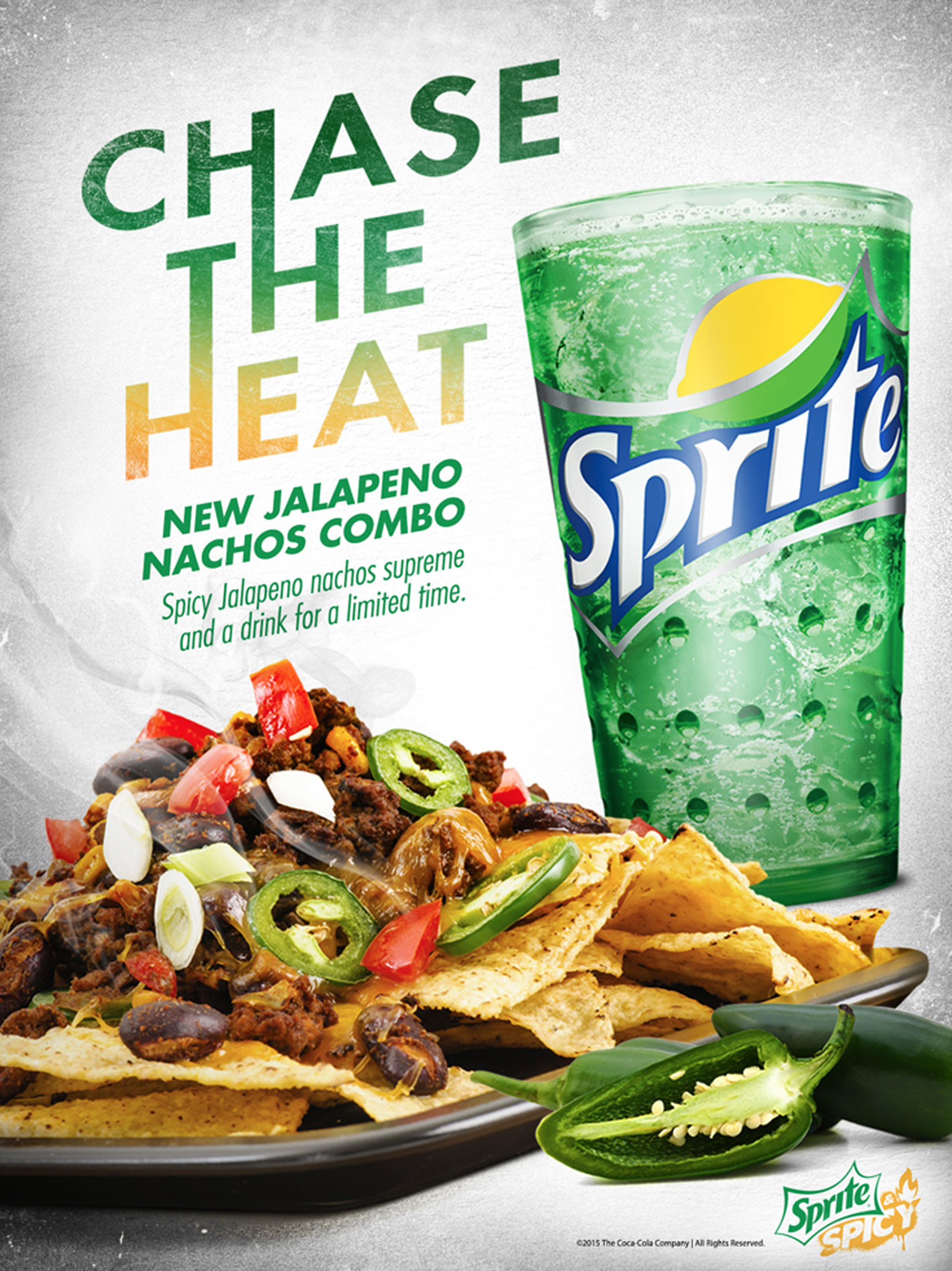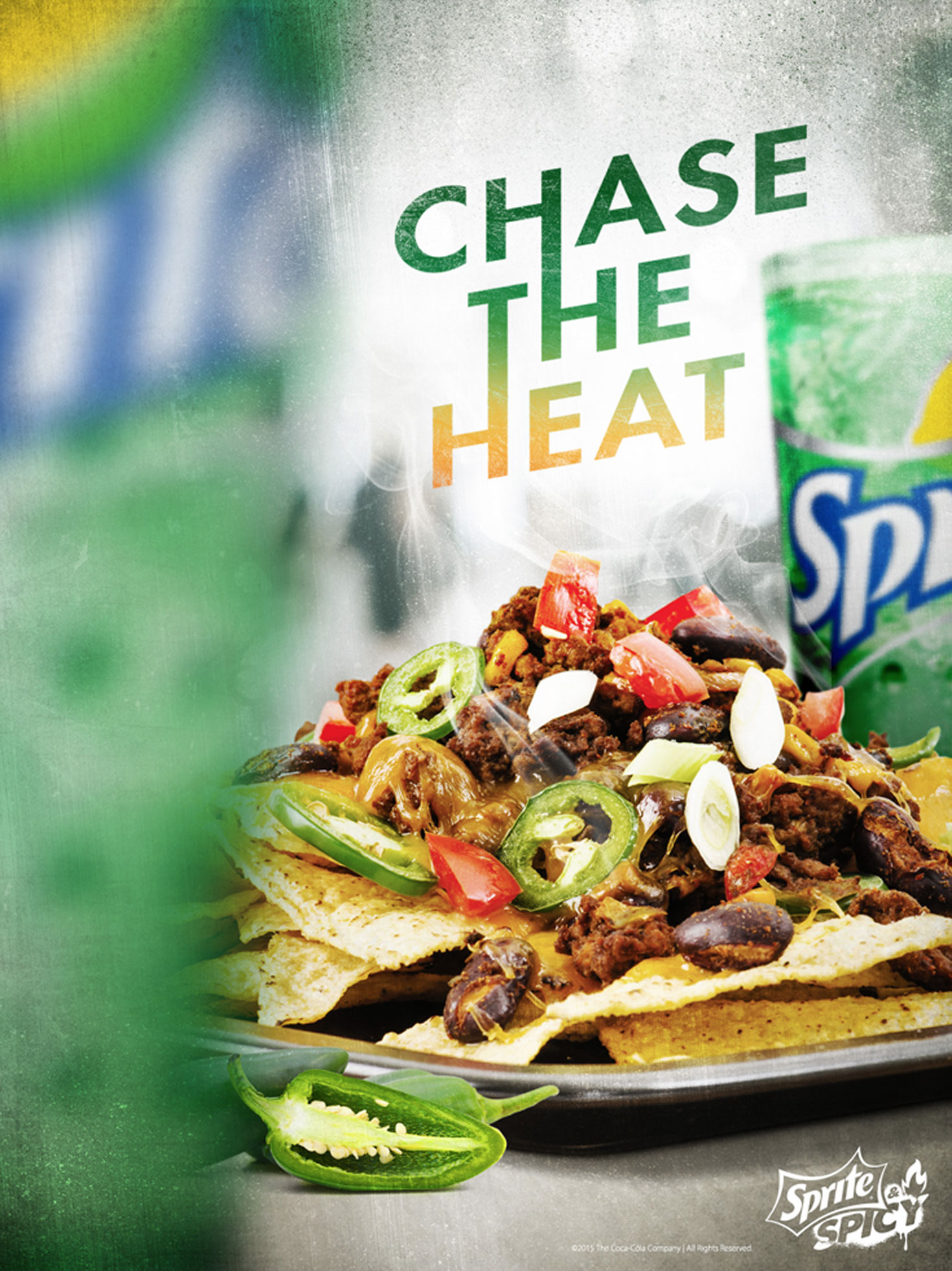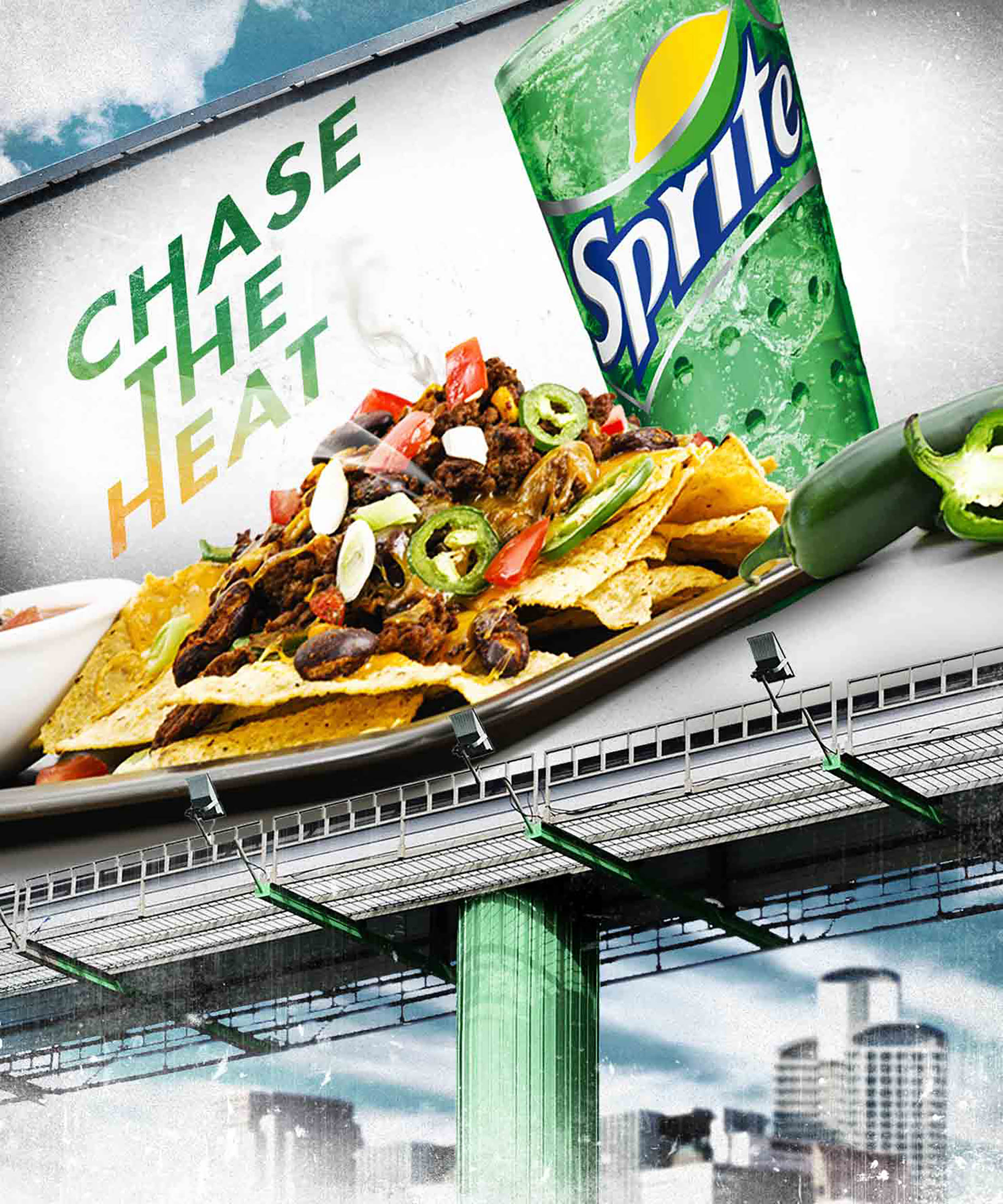 Support Graphics
Sales support materials illustrating the unique opportunity were created to help restaurants understand the potential of Sprite and Spicy programs that included merchandising opportunities, social media guides and more.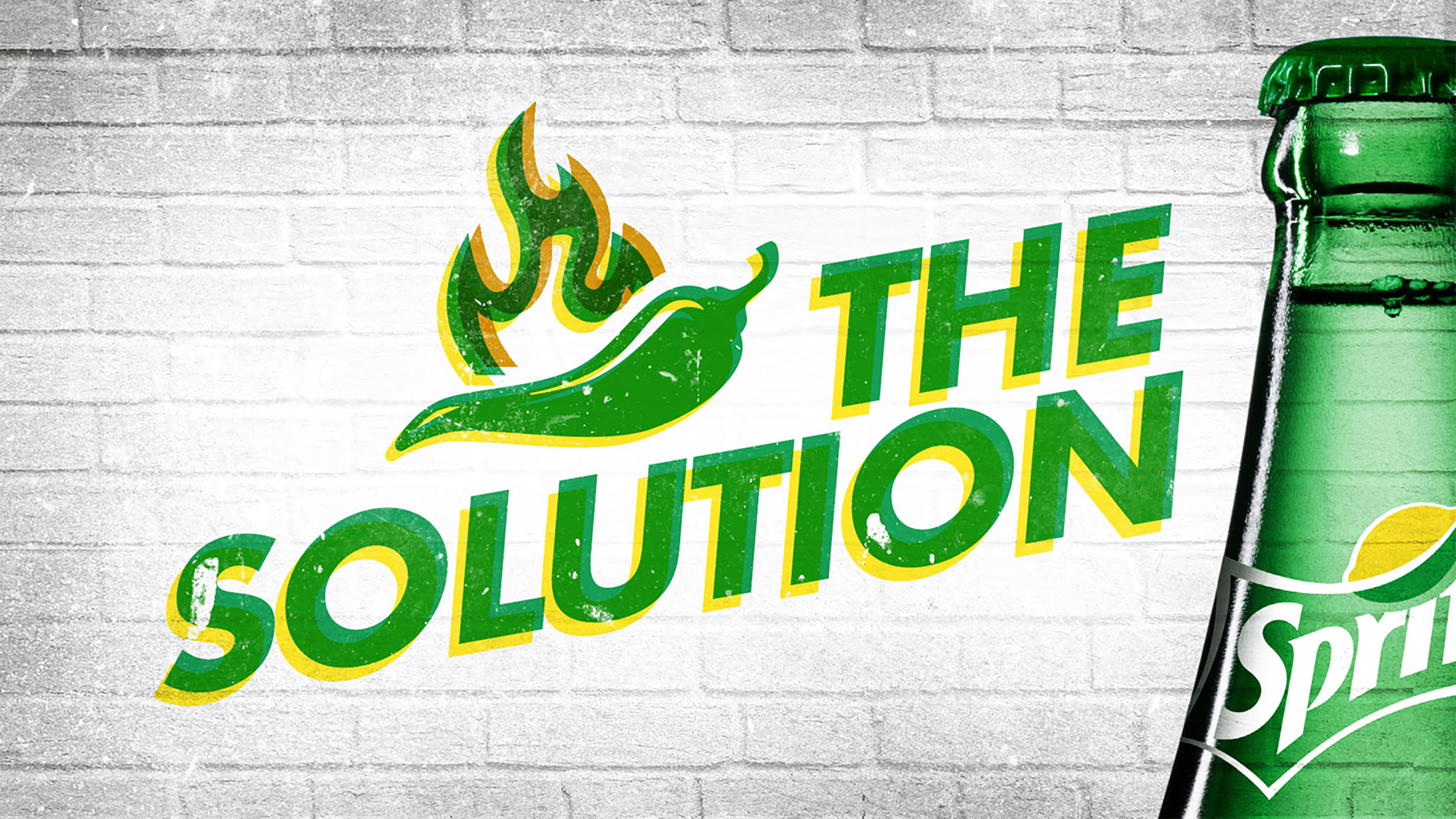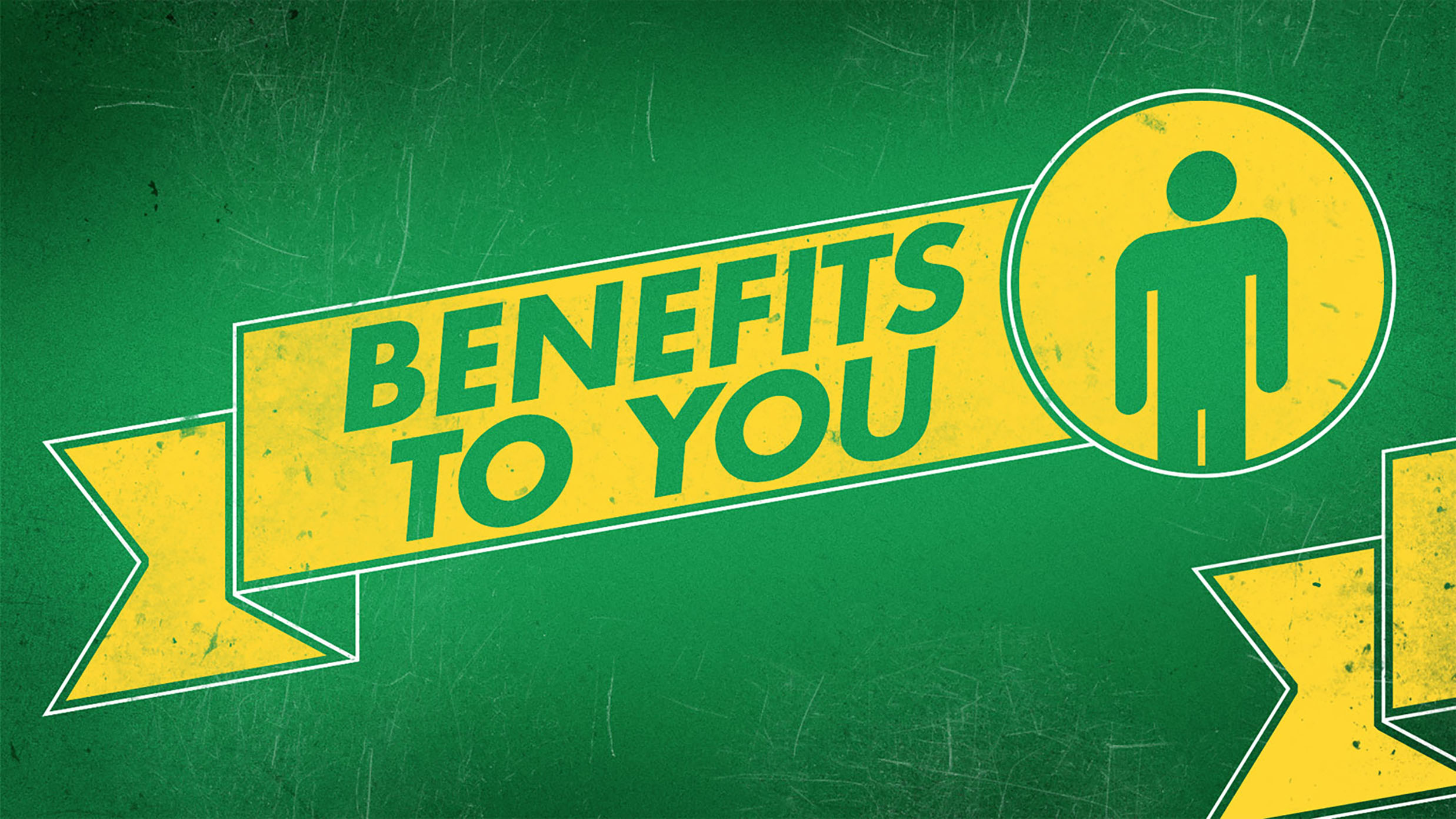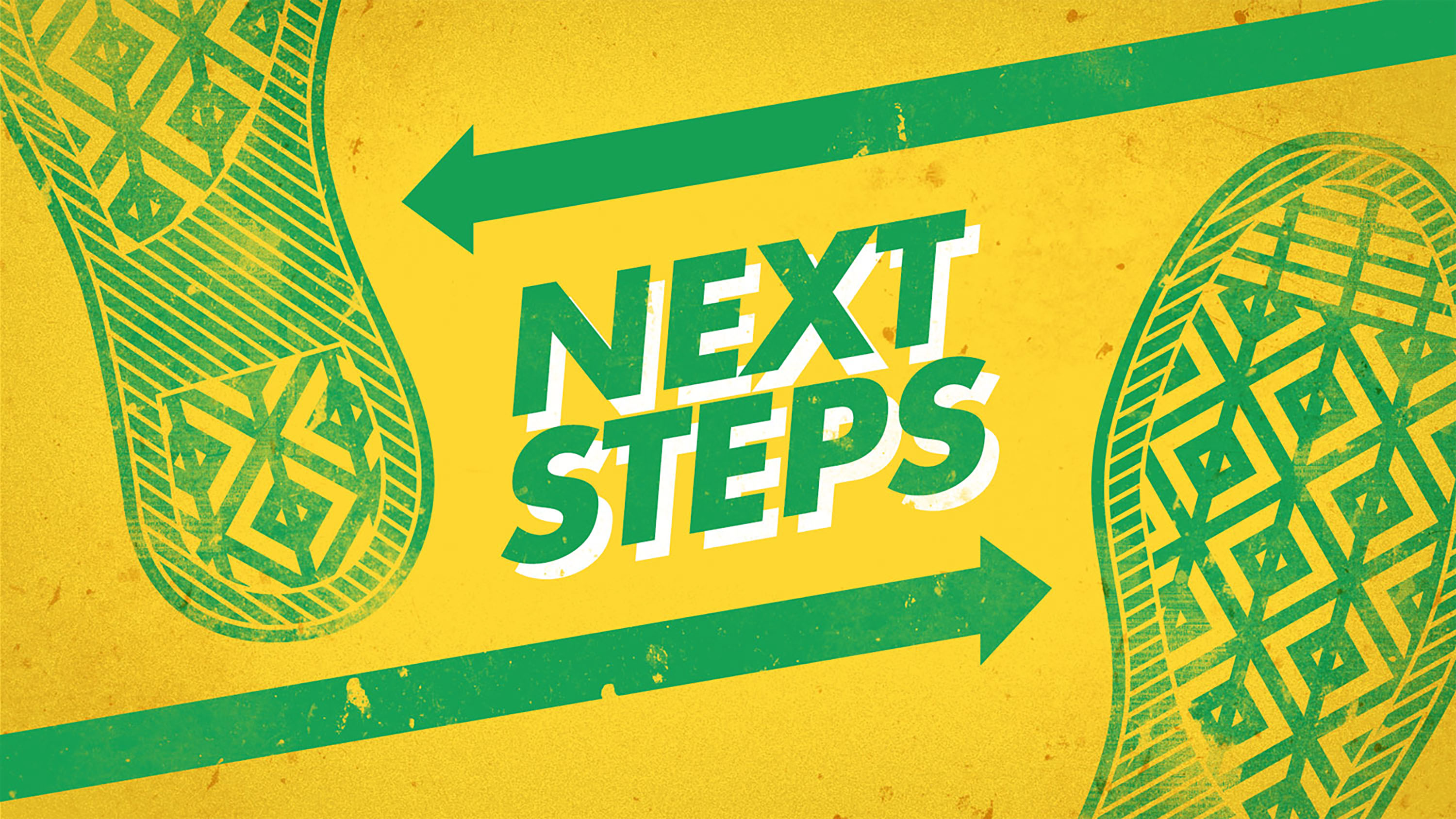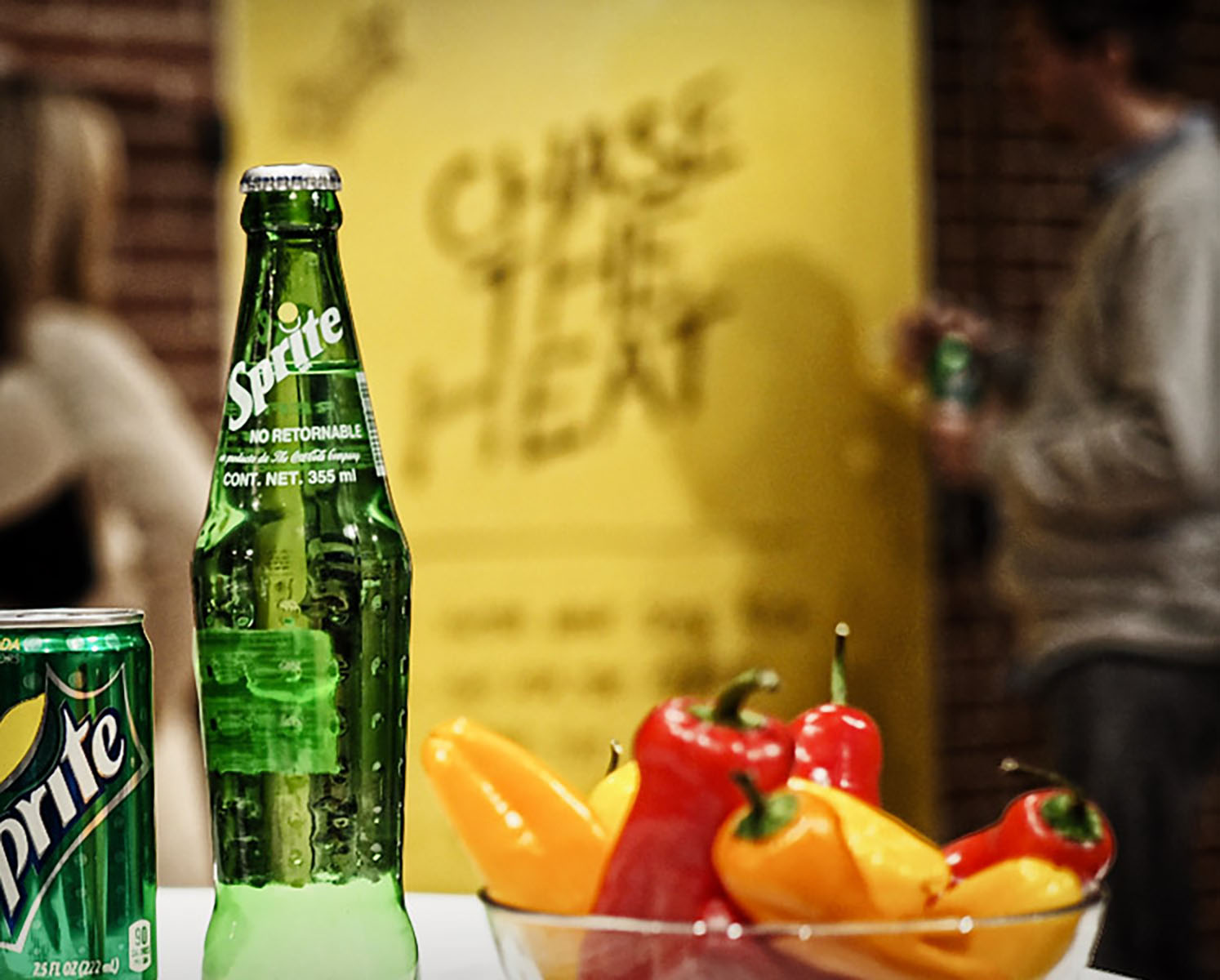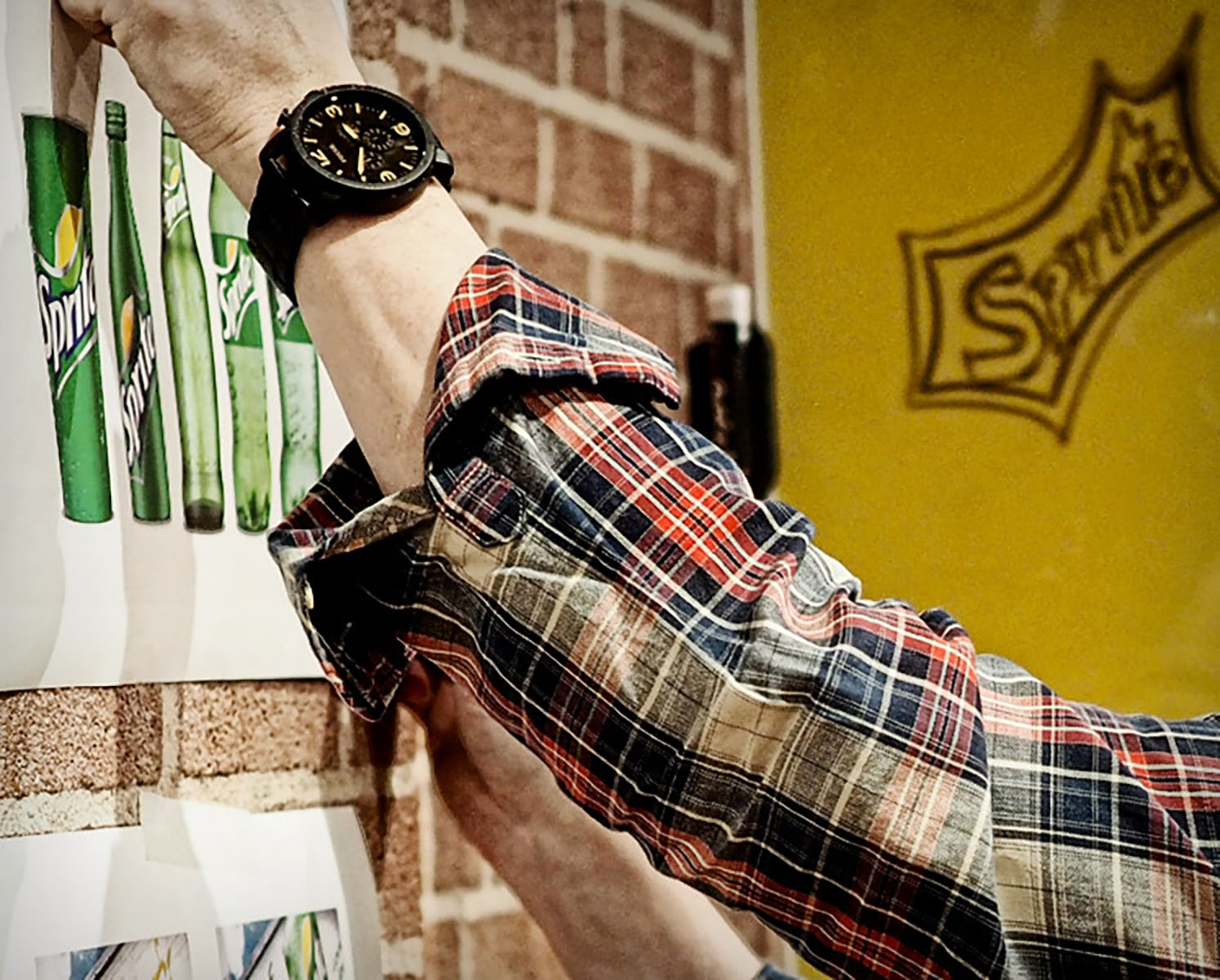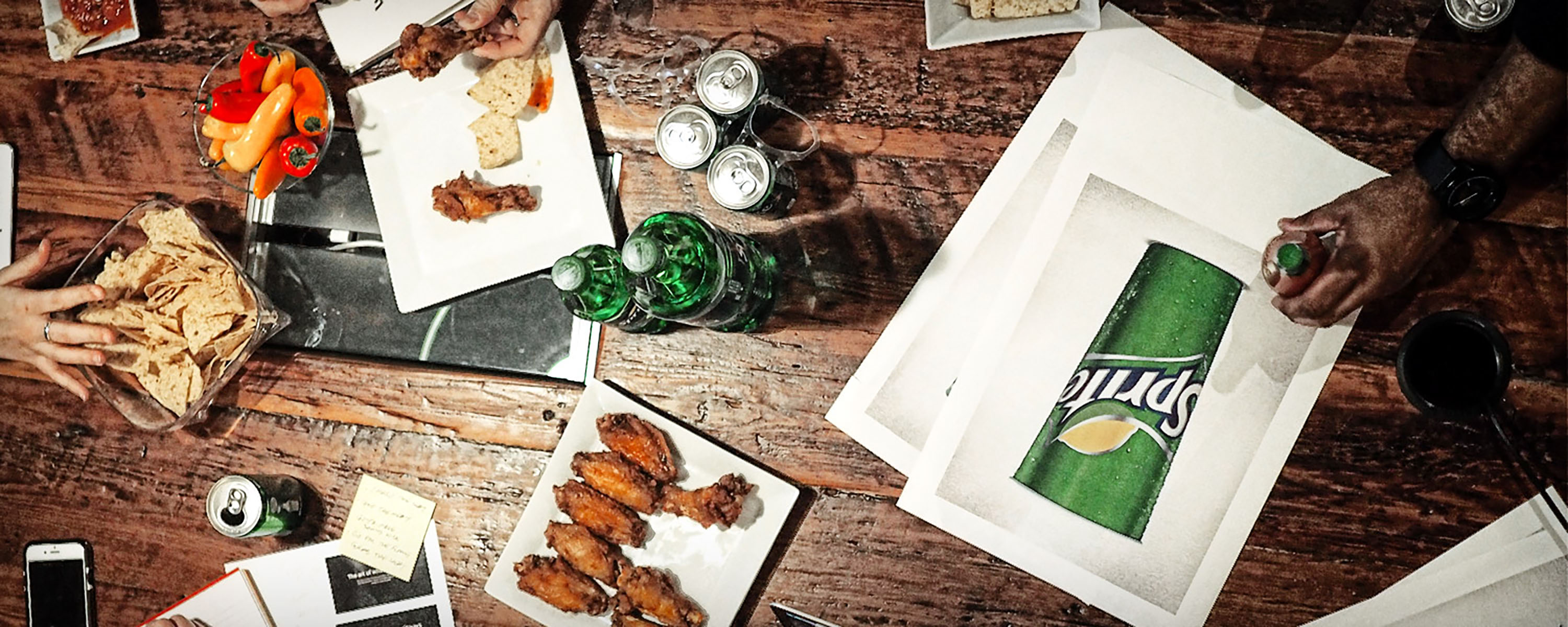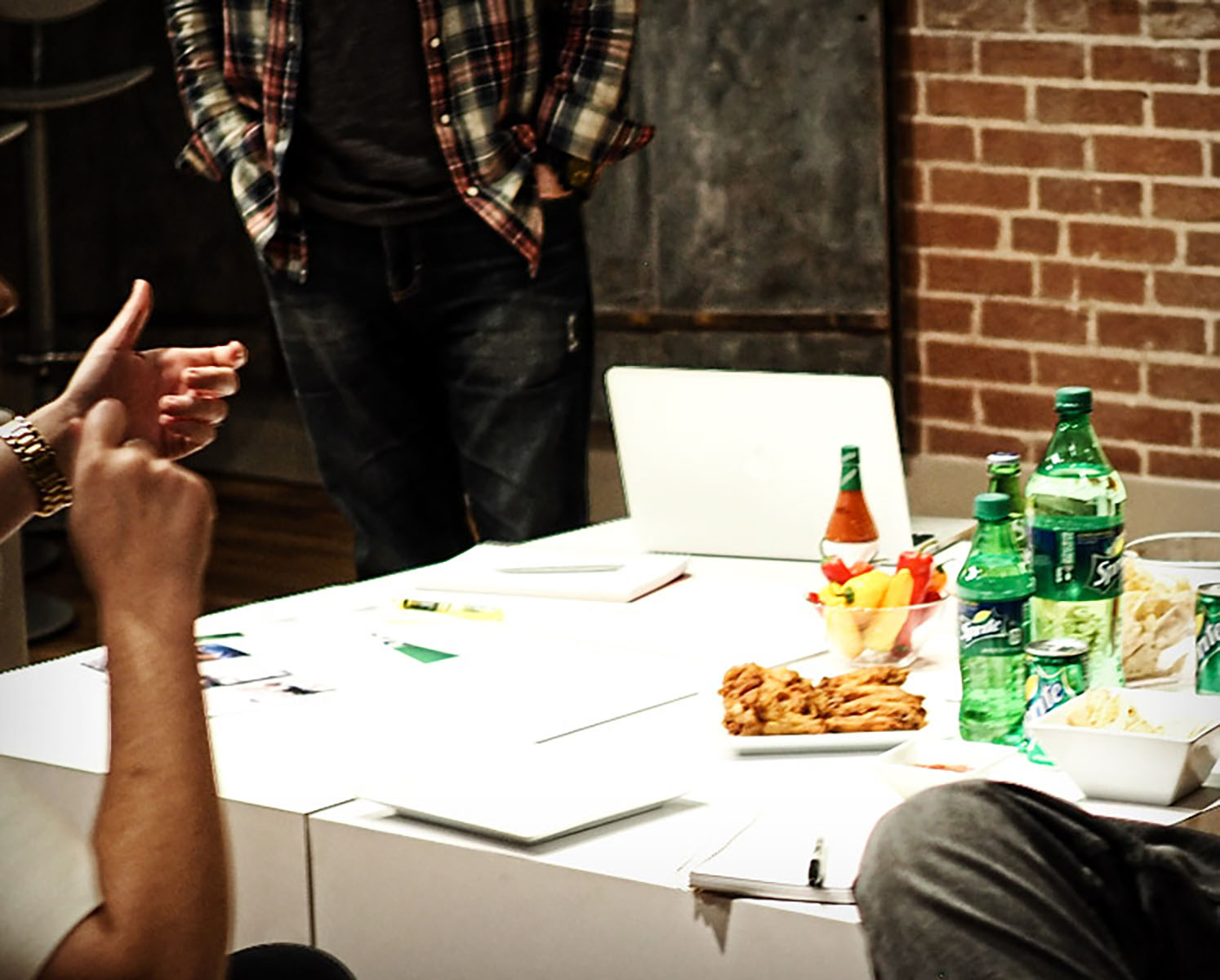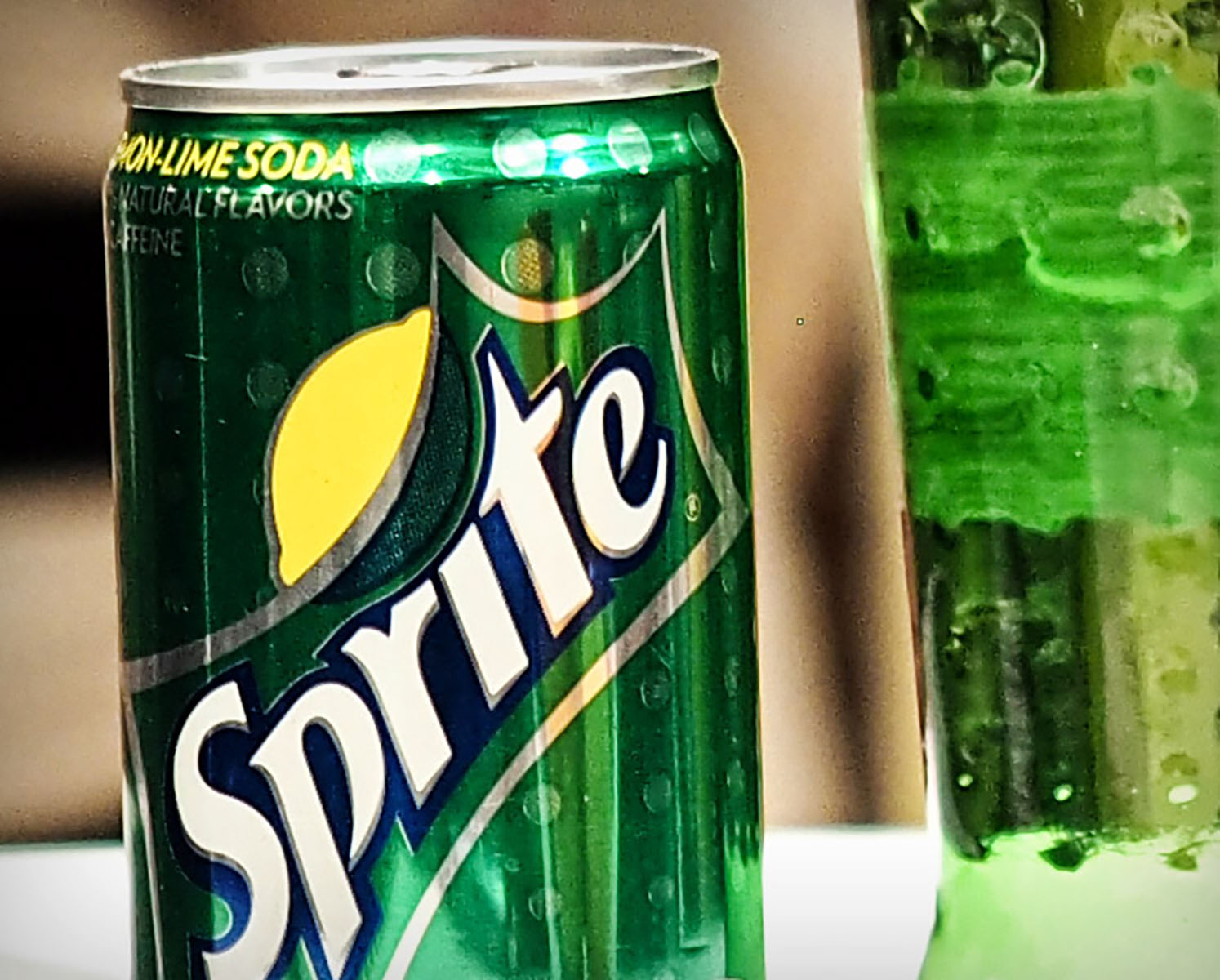 Connect with us.
Come check us out in the historic Marietta McClaren Mill. We've always got some coffee brewing and plenty of space to stretch out and chat about your business needs. Or if you're short on time, you can just drop us a note here and say hey.